1. To open a Copy Pip account, first login to Fullerton Suite and create a Copy Pip MT4 account.

2. Once you have created the Copy Pip account, you need to register your profile at https://www.copypip.com/registration
3. When you have registered your profile in Copy Pip platform, you should be able to see Live Account.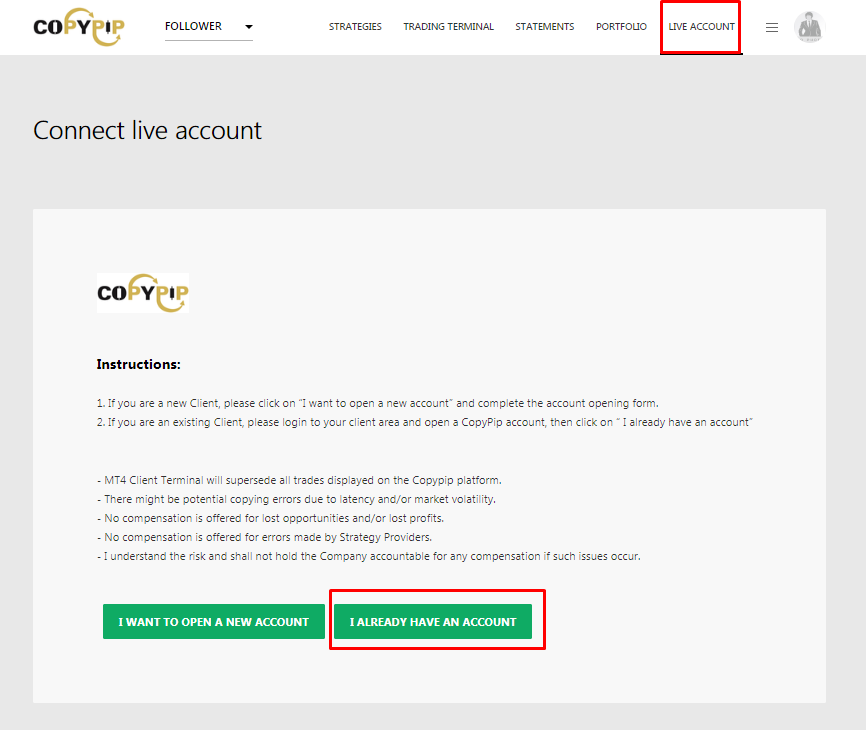 4. You need to link your Copy Pip MT4 ID before copying any Strategy Provider in the Copy Pip platform.