In order to change your password, you need to have the current MASTER Password. If you have forgotten your trading account password, just visit Live Chat and our Live Chat assistance will assist you to obtain a new MT4 password.
Once you have your MASTER password. Proceed to log in to your Trading account.
1) Log in to your Trading platform using the current MASTER password.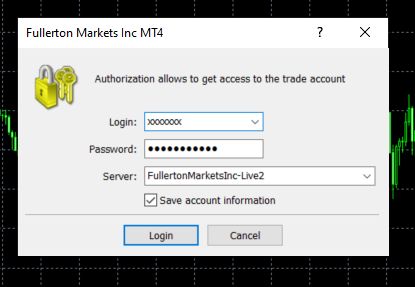 2) Go to Tools >Options >Server. Select "Change Password".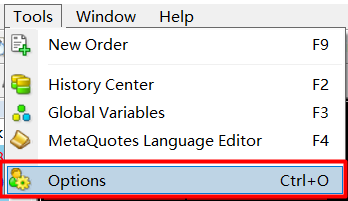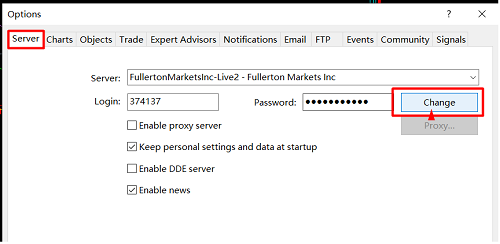 3) Enter the password that we reset in "Current password" and then select "Change Master Password" (for self-directed accounts).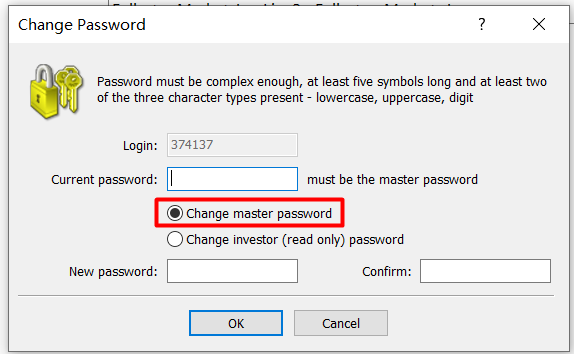 4) Enter your preferred MT4 password and click "OK".
Method 2: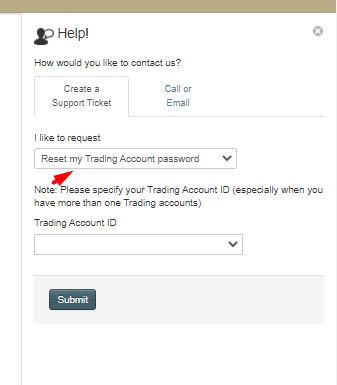 You may also submit a Trading account password reset request at Fullerton Suite and key in your preferred MT4 password and the system will set the password for you.